Italy // Unions fight to shut down non essential economic activities~

4

min
March 24, 2020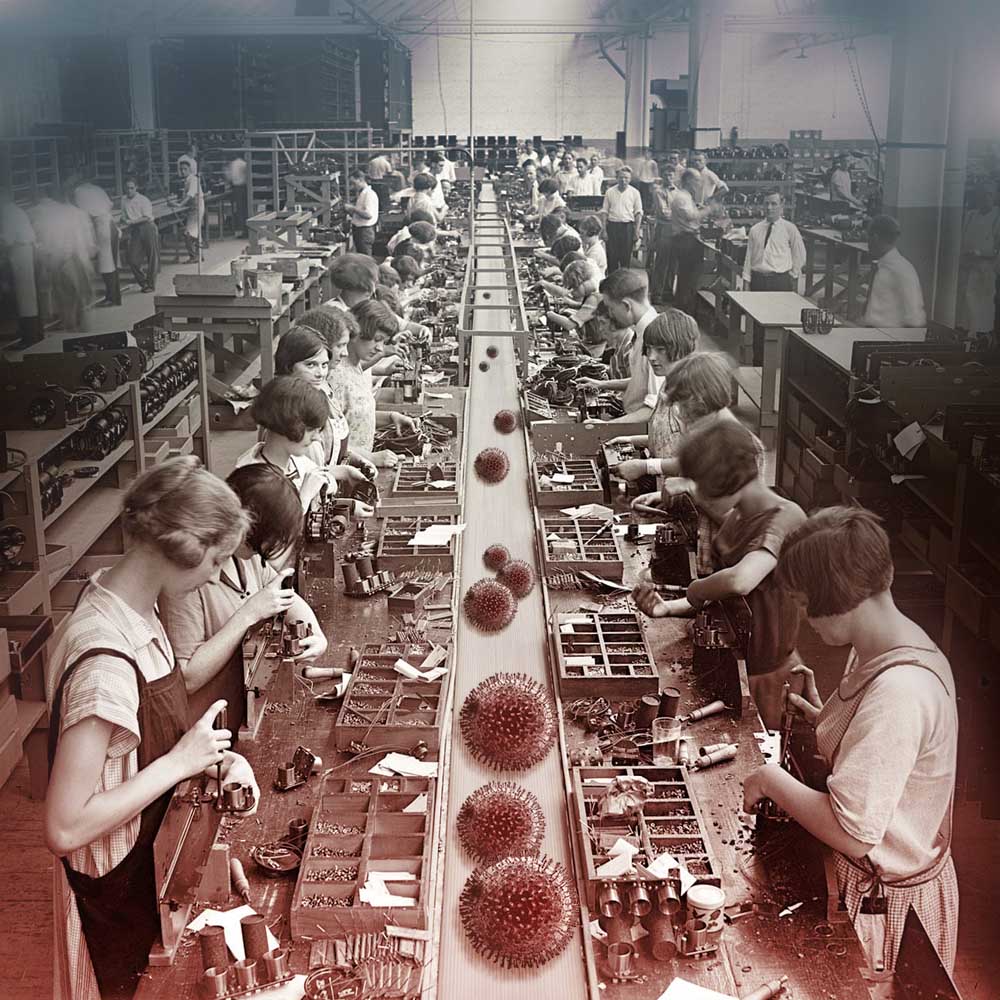 Italy needed to reach 60 thousand coronavirus cases and more than 5 thousand deaths to announce the shut down of non essential economic activities. Despite having declared a national quarantine on March 9th and having imposed numerous restrictions on individual freedoms in an effort to stop the spread of coronavirus, until yesterday thousands of people kept going to work in non essential sectors. It is estimated that in the Milan area alone (one of the worst hit) about 300 thousand people kept having to leave their homes to work in non essential sectors. During these two weeks, they had to risk their own and their communities' health just so that the bosses could keep making their profits.
In heavy industries (steel, mechanical and metallurgical) several spontaneous strikes broke out and in several workplaces workers managed to force the CGIL union direction (one of the main union confederations) to call for strikes. At the same time, strikes were organized by more militant trade unions, like SI Cobas e ADL Cobas, with a strong presence in logistics and delivery companies (like TNT and Fedex).
These were local strikes and therefore had no general demands but were united by concerns about the lack of protective material for workers and the breach of protocols and containment measures concerning the virus. These are specially worrying issues for factory workers who share their workplaces with hundreds of other people and for the delivery workers who, without any protective material, are in contact with a large number of people during every shift.
Hoping to stop the wave of strikes and to calm down the agitation growing among the working class, the biggest trade unions (including CGIL) signed a normalization memorandum with the government and the bosses on March 14th. Despite it, there is still widespread unrest and the closure of factories and companies which are not really essential has been getting more and more space in the public debate. It's hard to deny that the daily movement of thousands of workers to factories and companies is one of the reasons why we did not yet see a decrease in infections. Thanks to the greed of a handful of businessmen and industrialists and the government's reluctance on touching the sacrosanct production, the numbers coming from Italy have been breaking records almost every day, both in new cases and in deaths.
In the last few days, the government came under pressure by the threat of a general strike made by CGIL and other trade unions. However, the government has been showing timidity in going against the interests of the powerful bosses' organization, Confindustria. Yesterday it was finally announced the closure of all non essential economic activities. Among the places who are still functioning are supermarkets, pharmacies, post offices, banks, newsstands and tobacco shops, as well as certain "strategic sectors", which haven't been specified.
Of what we managed to find out, among them are not only agriculture production but also foundries and metallurgical factories (to satisfy the needs of Confindustria), as well as food delivery services such as JustEat and UberEat. According to multiple reports, several companies and factories have sent company-wide emails informing the workers that their workplace is a "critical infrastructure" – from factories producing parts for airline companies to, incredibly, factories producing money counting machines for banks.
Precisely because the decree has a list of exceptions "excessively extended, covering areas of dubious importance", the three biggest metalworkers unions in Lombardy called for a strike this Wednesday in all factories not connected to the health sector. Chemical workers have also announced they will join the strike. Bank workers, on the other hand, threatened a nationwide walkout for being forced to work in unsafe conditions without masks, gloves and sufficient amounts of antiseptic gel. Already on Monday there were several strikes in multiple factories connected to the aviation sector.
Not only is this not really a halt of all non essential activities but it is also long overdue. It comes too late for all those who have already abandoned us, for the heroic teams that work around the clock in the hospitals, already so overloaded and having reached the point of having to choose who they save. Let it at least serve as a lesson for all societies who still have a chance to not let the situation reach the condition experienced in Italy today. In this battle we either choose our collective health or we choose to satisfy the interests of capital.
Liked the article? Consider subscribing to our newsletter. It allows us to reach you directly and avoid social network censorship.